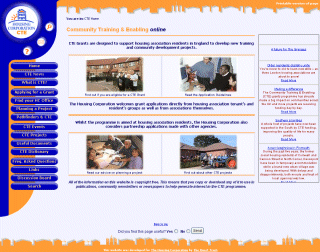 The CTE site was developed for The Housing Corporation to publicise their "Community Training & Enabling" funding stream. It is a database driven site written in ASP.
The site has it's own proprietry Content Management System and search engine, all running from a mySQL database.
The project took 2 months since planning began with one designer/programmer and a project manager.
It officially went live on 6th September 2002